The above mugshot is clearly a Sunday edition photo of Jason Molina.  Clearly.  I was thinking about Mr. Molina when I came across and once again enjoyed his solo album from a few years back "Let Me Go, Let Me Go, Let Me Go" from his go-to label Secretly Canadian.
This album was/is absolutely stellar and was fairly well received and it is definitely one of my all time favourites!  This album was written before his move back to Chicago and he indicated that he wanted to bring back his previous sound.  The sound that was his earlier albums like "The Ghost" and another favourite "Protection Spells" which are both Songs:Ohia albums. Man, do I miss the Songs:Ohia days… Well anyways, This album is dark people.  Blades of light age, rust and fall to pieces at just thinking of cutting into the dark, bleak abyss that is this album.  I Love It.  So class, album to revisit:  Jason Molina's ""Let Me Go, Let Me Go, Let Me Go".  Title track below.
"Let Me Go, Let Me Go, Let Me Go" – Jason Molina (purchase here)
~~~
On a lighter note….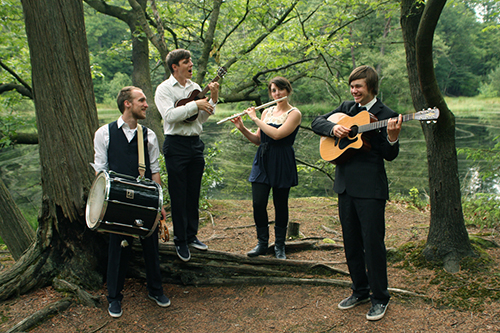 Another favourite band that brings a very different sound, but one you still can completely immerse yourself in is the beautiful sounds of The Black Atlantic.  I know I have been a card carrying member of this fan club for a while, but they are touring right now in the good ol' US of A and you need to see them live.  Blogger friend Tart found them great in Chicago (see here) and tomorrow (Monday, April 5th) they are in New York at Pianos (see here for deets).  How about a live track from TBA then?  Their title track to the fantastic Reverence For Fallen Trees is below and from the Beep! Beep! label with their free compilation "Behold My Puny Bears, Vol. II" (find it here).
"Reverence For Fallen Trees (live)" – The Black Atlantic
~Smansmith