Other than being much more attractive than myself, Justin Rutledge has a new album out called "The Early Widows".  This album is something I was really looking forward to.   The album is chock full of Justin's signature delicate vocals over numerous ballads with just a bit of twang for good measure.  Ever since his fantastic track "Alberta Breeze" from his Man Descending album from a couple of years back, I can't get enough of this guy.  I know the die hard fans will go to an earlier album "The Devil On a Bench in Stanley Park", which was pretty darn great but Man Descending is a closer musical partner to his latest release.  Current favourite track is "Carry On", "Islands" or even "All Around This World" – each one molasses slow, beautiful vocals and the exact type of song I think of when Justin Rutledge comes to mind.
Enjoy the lead off single and video for "Be A Man" below!
"Be A Man" – Justin Rutledge, from 2010's "The Early Widows" (Six Shooter)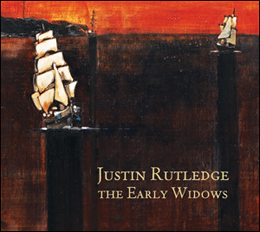 Visit & Purchase:
~Smansmith
p.s.  I know I am a week late with this, but I just had to make sure something made it on Slowcoustic for the new album!