It is just MY birthday.  So nothing really "music worthy" today, just an update that I am not really having an update today!
Also, if anyone doesn't know what I look like: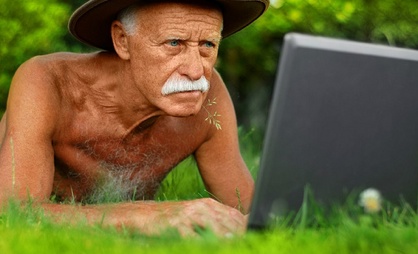 Yes, I turn a year older and as you can see I can still enjoy a bit of internets in my old age!  So wish me well and I hope to have ice cream cake tonight!  I leave you with the most appropriate song I have on my work computer.  I have always liked this cover (and the original is actually more "Slowcoustic" and is also a nice ditty).
"The End's Not Near (New Year Cover)" – Band of Horses
~Smansmith
p.s.  I trust everyone's gift is still in the post?