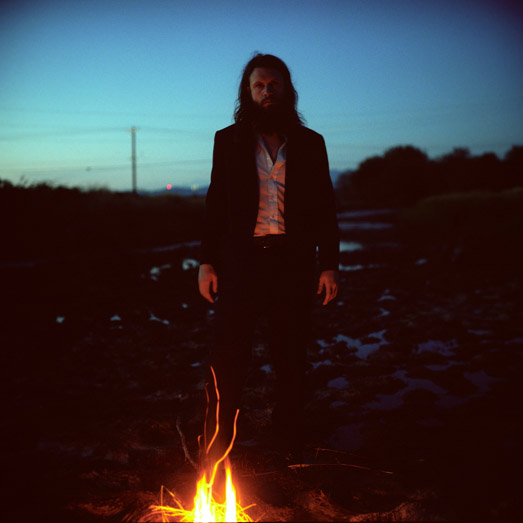 Sometimes you just know good things are on their way.  We usually don't think they come via email on a Wednesday.  But alas, they do.
Our Slowcoustic leader, Joshua Tillman, will be releasing his 7th album on Sept. 14th via Western Vinyl (see here).  As far as I know this is a vinyl and mp3 release only (those poor CDs get no play…no pun intended).  We all know I am a fan, so to say the album is "great" or "stellar" or "simply gorgeous" is simply redundant.  The album is all those with Tillman being essentially solo throughout the entire album (!!) with a few accents here and there to provide required gravitas, etc.  AND recorded in 3 days back in February…this guy is that good.
Track Listing
Three Sisters
Diamondback
Love No Less Worthy
One Task
Our Beloved Tyrant
Tillman's Rag
Mere Ornaments
Singing Ax
Madness on the Mountain
Maria
A Seat at the Table
For me the standouts are the epic (and I mean epic) "Three Sisters" at almost 7 minutes in length, alongside "Our Beloved Tyrant", "Singing Ax", "Mere Ornaments" but it is still early.  Its very early…I don't even think there is official artwork yet…but who knows.
No tracks for listening, but they will start a push promo-wise soon so keep watching this space.  For a bit of a sneak peak, I have included the video from the great session over at Luxury Wafers (lots of Tillman over there – go visit!) for a track that is on this release: "Diamondback"

J Tillman – Diamondback – Luxury Wafers Sessions from Luxury Wafers on Vimeo.
You also have a pretty damn good tour upcoming to promote the new album…with PHOSPHORESCENT!  Check dates below:
7/27 – Troubadour – Los Angles, CA
7/28 – Bottom of the Hill – San Francisco*
7/30 – Doug Fir Lounge – Portland, OR
7/31 – The Crocodile – Seattle, WA
8/3 – Cedar Cultural Centre – Minneapolis, MN
8/4 – Mad Planet – Milwaukee, WI
8/5 – Empty Bottle – Chicago, IL
8/6 – Radio Radio – Indianapolis, IN
8/7 – Grog Shop – Cleveland Heights, OH
8/9 – Black Cat – Washington DC
8/10 – Sonar – Baltimore, MD
8/14 – Club Hell – Providence, RI
8/15 – Middle East Downstairs – Cambridge, MA
* – with Little Wings AND Phosphorescent
So keep the ears out as you won't want to miss this one.  I am sure there will be more love to J. Tillman among these pages up till the release anyway…
Bonus:  "When I Light Your Darkened Door" – from 2007's Cancer and Delirium
~Smansmith