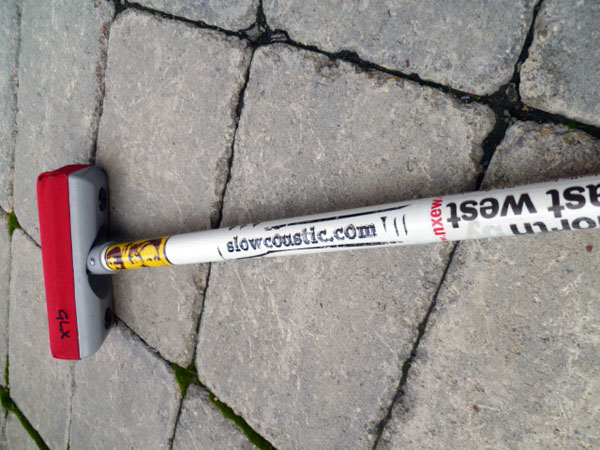 Wha?  What is that?  Yes, its exactly what you think it is.  Wait, what?  You don't know what it is?  You disappoint me…
It is a curling broom, and it is not used to clean up after a curling game…it is used IN the curling game.  You know, the SPORT of CURLING?!
Okay, enough fun, I assume you all know of the game of curling and above is a recent picture of one of my fellow Canadian music blogger's curling broom (My Aimz is True) and she is gearing up for the new season of drinking…er, curling!  Obviously as a music blogger and all around bad ass chick she will have to show her true colours with the above is an example of what I am sure are her many "points of flair".
Amy, you take it to the button.
"The Ice and Snow Still Haunt Me Still" – Brown Bird (visit)
"Black Ice (Third Floor Sessions)" – Ohbijou (visit)
~Smansmith
p.s.  You can also see Autopsy IV's post over on Nine Bullets for more curling coverage.
p.p.s.  In all fairness I don't curl as I don't have the thighs for it…