This is more or less a list of most played and/or my favourite albums from Canadian artists released in 2010 – I don't say "Best" and I don't pretend to have listened exclusively to Canadian content this past year.  So let's not dig too deep into this post, it is simply a list of albums that really work(ed) for me, are better than most and are recorded by someone from the great white north.  I am also not going into summary of the albums with each below as I am a niche genre music blogger, and lets be honest about it, most selections will be pretty close in style, sound, vibe, feel, aura, acoustics, lyrical content, etc, etc…  So dig in, listen to a track, I guarantee there is quality music below…eh?
~~~

The top 6 album that I listened to
~~~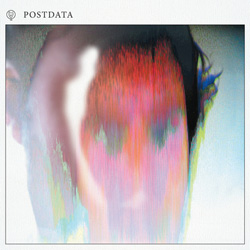 1.  Postdata – "Postdata"
Listen: "Tobias Gray"
~

2.  Donovan Woods – "The Widowmaker"
Listen: "Lawren Harris"
~

3.  Zachary Lucky – "Come & Gone"
Listen: "Coming Back Home"
~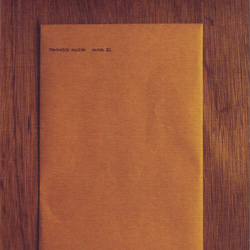 4.  Frederick Squire – "March 12"
Listen: "Frankie and Albert" (now known as "The Future of Tradition")
~

5.  Reuben Bullock – "Pulling Up Arrows"
Listen: "The Rain"
~

6.  The Wilderness of Manitoba – "When You Left The Fire"
Listen: "Hermit"
~~

Additional great albums in 2010

(in no specific order)
~~

The Sumner Brothers – "In the Garage 2 – Your Last Chance"
Listen: "Going Out West"
~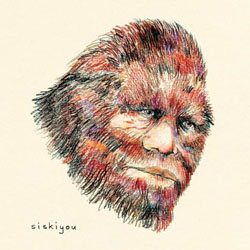 Siskiyou – "Siskiyou"
Listen:
~

Savk – "Savk"

The Mountains & The Trees – "I Made This For You"
Listen: "More & More & More"
~

Woodpigeon – "Die Stadt Muzikanten"
Listen: "Spirehouse"
~

Gianna Lauren – "Some Move Closer, Some Move On"
Listen: "Stowaway"
~

Frazey Ford –  "Obadiah"
Listen:
~

Doug Paisley – "Constant Companion"
Listen:
(late entry for me!)
~

Aidan Knight – "Versicolour"
Listen: "Jasper"
(late entry for me!)

~~
Did I miss anyone?  By that, did I miss a great Slowcoustic album from a Canadian artist (for example, No Arcade Fire, Wolf Parade, etc)?  Who in your area of Canada (if you are Canadian) released a stellar album and I need to hear it?  This list can be added to, let me know in the comments if you have suggestions!
~Smansmith