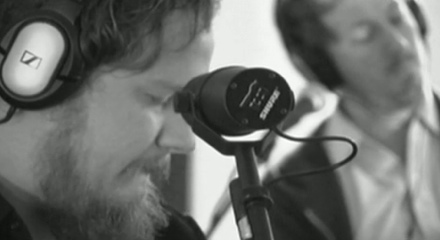 Earlier this week one of my new favourite places to find exceptional music premiered their session with Cotton Jones.  Those people are the good folks at Halfway House Music and once again they have knocked it out of the park with this one, truly a keeper!
Cotton Jones performed 3 tracks (both Mp3 and videos provided for each at HH) and all are great – my current favourite is below with "Somehow To Keep It Going" from the new album Tall Hours in the Glowstream, see below;
Cotton Jones – Somehow To Keep It Going – Halfway House Sessions from Halfway House on Vimeo.
~~
For all you that really need an incentive to head over to get the rest
Audio: "Somehow To Keep It Going".
Find the rest of the session (video and audio): Cotton Jones @ Halfway House Music.
Pick up the new Cotton Jones album: iTunes, Amazon (bonus track!), eMusic
~Smansmith