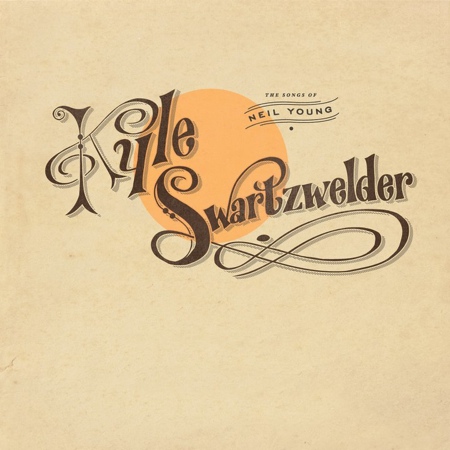 Kyle Swartzwelder is one of those guys you always feel is flying under the radar with consistently great music.  While "country folk" isn't the genre of music you really go into to become famous, it just seems like some people deserve a bit more.  Kyle is one of these people.
Kyle has quietly set forth his 3rd release in a 4 track EP of Neil Young trubutes and while it isn't always "Slow and 'coustic" as he noted to me, it still has phenomenal moments.  The EP has probably one of my current favourite songs in the epic seven and a half minute "Cortez the Killer" – just great.  It is a modern laid back country-fied version and just hits the spot.  I instantly felt the track and I knew this as there isn't even vocals until over 2 minutes into the song and it isn't out of place – the song is just a great listen.
Some people are wary of Neil Young "covers" as they have been done numerous times all over the world due to Young's influence in this style of music – sometimes they work, sometimes you are just people singing other people's music.  In this instance it really works and you must listen to Cortez the Killer right now, see below!
"Cortez the Killer" – Kyle Swartzwelder, from 2011's "The Songs of Neil Young" EP
Please swing by and visit Kyle on his Website HERE, and purchase it HERE.
Visit Kyle on his Facebook, MySpace and Reverbnation pages.
~Smansmith
p.s.  If you enjoy covers, please check out his previous EP that has a vicious Springsteen cover of Thunder Road.  Also…tell me you have heard his Kathleen Edward's "Away" cover too?