Mp3: "Woman, When I've Raised Hell (FD Acoustic Session)" – Josh T. Pearson
Josh T. Pearson's upcoming album "Last of the Country Gentlemen" is a gut wrenching experience of an album.  It is hard to describe, but this is "essentially" a country album that sways into deep dark corners, digs out remnants of things not to be spoken of and delicately splays everything in front of you.  The album is stellar…dark…slow…straining…rambling and it's going to be a contender for album of the year.
The song of the day today is "Woman, When I've Raised Hell" and I cannot stop listening to it.  The video and above mp3 is the FD Acoustic Session (audio is simply just a rip of the video, sorry for quality) and it is a great representation of the album as a whole.  Please join me in waiting in line to purchase this album this spring (March 14th in the UK at least).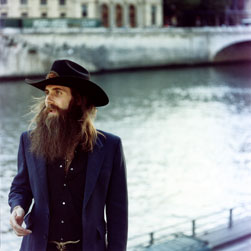 You can sign up on his website mailing list right now (here) and receive the piano version of the first single "Country Dumb" that will be released Sunday Feb. 20th.
Find more about Josh and the upcoming album via Mute Records UK:
~~
~Smansmith