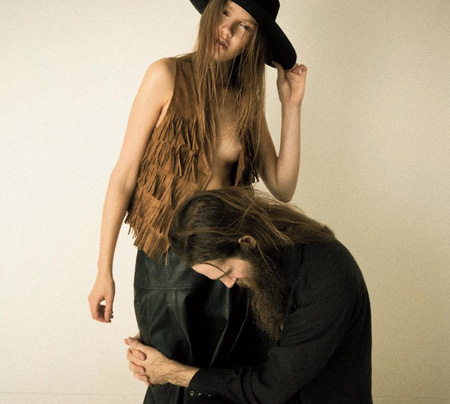 "Overwrought", "Self Indulgent", "Painfully Slow" & "Rambling through the dark without care or focus".
Ladies and Gentlemen, I give you the new Josh T. Pearson album due out mid March (UK) and end of March (US/Can) – "Last of the Country Gentlemen".  AND IT IS ONE OF THE BEST ALBUMS I HAVE HEARD IN YEARS.
In regards to the opening quotes, I just thought I would get it out of the way what people will say when they 'don't get' this album.  Admittedly, a guy who runs a music blog called Slowcoustic is going to find god in an album like Pearson's latest.  And I just might have – it has been on constant repeat since I, ahem, obtained it.  Don't freak out, I ordered the double CD from Rough Trade last week, so it all comes out in the wash…said the defendant…
So we have established that the Josh T. Pearson album "The Last of the Country Gentlemen" is still blowing my mind and I need you to hear another track from the album.  Okay, this version is not on the album, but it is similar to it and it is just as beautifully painful and comes in at just over 7 minutes [it might be one of the shorter songs from an album with 4 of the 7 tracks being over 10 minutes!]   Again, you have to get it to get it, and when you do get it, this album pays in spades.
Listen:

~~
Please consider picking up this album when it comes out – I am totally going to be that person who buys the CD and Vinyl after having the digital…its that good.
Find Josh T. Pearson:
~Smansmith