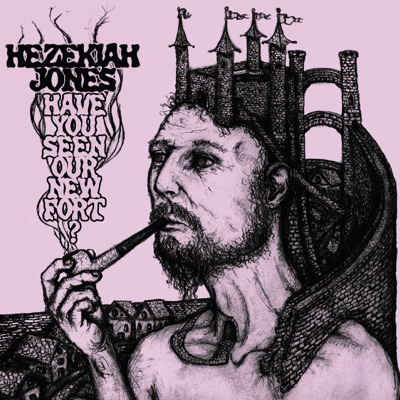 An album I am very much looking forward to seeing a release is the upcoming Hezekiah Jones album "Have You Seen Our New Fort?".  I am excited as it is a fantastic album and we are releasing it over on our label Yer Bird Records (his 4th release with us)!
And while this post isn't about the new album (I'll post on it next week with the release on March 29th), but we are uploading a track a day to the Yer Bird site of a live performance recorded in 2009.  2009, you say?  Yes, it is a great collection of the soundboard tracks that were recorded and mixed by Kyle Graham at Fresh Produce Studios and it includes some favourites alongside some covers the band has done.  So far there are two tracks up and I will post them below as well, but visit the home page of Yer Bird Records each day up to the release for another free track (another one up later on this afternoon)!
"Drug Buddy (Lemonheads cover)"
"Cupcakes for the Army"
Hezekiah Jones, Live @ The Fire – 2/19/09
For the recording the below "Jones" players were involved:
Raphael Cutrufello – Acoustic Guitar, Vocals
Philip d'Agostino – Banjo
Dean Gorfti – Drums
Chris Grunwald – Bass, Vocals
Matt Helm – Electric Guitar
Brad Jacobson – Lap Steel Guitar
Enjoy!
~Smansmith