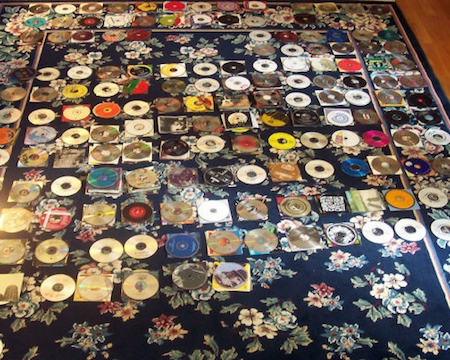 When you lay out the music that swings through the numerous channels here at Slowcoustic it can be overwhelming.  But you splay it all out and you pick a few things that catch your ear for one of many reasons.  So, this is simply a post to provide a few things that I thought you all might enjoy as my Slowcousticals.  Enjoy some Canadiana.
Canada has been impressing me lately, what with the Polaris Prize nominations and such.  And to show some love back to the fact that Frederick Squire made the long list (here we come short list!!) I have to pass on some of his newer magic.  Also, as not all things Slowcoustic and Canadian get to be soo lucky, I think they also need some singling out as sometimes it isn't all about awards but just about good music as well.  So it is time to pass on some love for Canada (please, no Vancouver riot jokes, please..).
~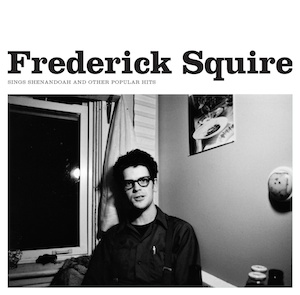 While this is the brand new FS (not the currently nominated Polaris Prize Long Lister – see some love for it here) it is once again proving that he is going to be one of my all time favourites very soon.  Like by this afternoon.  Whatever.  The new album was recorded a little while ago with a sparse arrangements of instruments and recording equipment…just the way I like it.  The result is a stunningly beautiful collection of forgiveness laments.  Not always warm and fuzzy when it comes to songwriting with Squire – but he always seems to find the beauty in the ugly moments and possibly assists in having them more acceptable and then to the listeners, empathy.  Highly recommended.  Recommended highly.  See a bit more information here.
UPDATE: Purchase the album at Zunior HERE.
"All Things Past Serve To Guide You On Your Way" – Frederick Squire
from Frederick Squire Sings Shenandoah and Other Popular Hits (2011, Blue Fog Recordings)
~
The Bravest Ghost is more of the younger singer songwriter crowd emerging from Canada and I like what I am hearing.  Sean Craib-Petkau brings finger picking acoustics, atmospheric backgrounds and a voice beyond his days.  There is a new album on the way entitled Nicotine Hymns, but for now, please swing by and pick up the excellent Nicotine Hymns Demos on his Bandcamp page.  For now, watch and listen to a track from his 'I Left Home' album that is you all can grab for FREE RIGHT HERE.
The Bravest Ghost – Northline from Emily Kohlert on Vimeo.
Mp3: "North Line" – The Bravest Ghost, from 2010's "I Life Home" (Self-Released)
~
Another regular around these parts who also finds himself in the up and comer category of Canadian singer-songwriter folk types is The Mountains & The Trees.  TM&TT is the moniker of Jon Janes who hails from a much more Easterly location in this fair county than I.  Regardless of the distance, he creates true indie folk tunes that you can't deny.  Sometimes a bit quirky, sometimes a bit heartbreaking and all around a great listen.  I have included a track that is currently unreleased but will most likely find a home on a new release by the end of the year.  Need to know more?  Please sign up for his mailing list here (to get treats like the below track) and find him via his website.
"Carry On" – The Mountains & The Trees
Swing by iTunes for more TM&TT here.