Yes, it is Canada Day and here is my Canadian content.  Fine.
~~~
NEW stuff from The Deep Dark Woods' upcoming album The Place I Left Behind:
(album due August 2nd on Six Shooter Records)


"Westside Street"
(see more info on the new album and tour dates via Exclaim.ca)
~~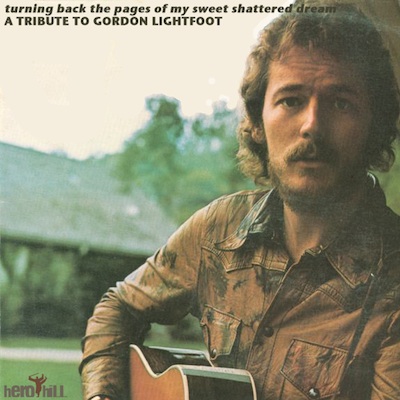 Herohill vs. Gordon Lightfoot: Turning Back The Pages Of My Sweet Shattered Dreams
In an homage to the great Canadian Singer Songwriters Herohill is feeling like Gordon Lightfoot can be taken, well, lightly.  Not true says the crew on the hill (among almost all of Canada) and they show you 36 reasons why Mr. Lightfoot is a legend in the great white north.  Visit the epic post on Herohill HERE.  Also, we have a song from this massive compilation (that is a fully free download folks) that hits home with local Cam Penner!
"Alberta Bound (Gordon Lightfoot Cover)" – Cam Penner (with Jon Wood)
~
Also, as I really had nothing to do with or coverage of NXNE this year, I really needed to show some love to one of Canada's largest musical events.  Yesterday I noticed one of my Saskatchewan favs Zachary Lucky linked to an 'in the park' performance he had while in T.O. for the event.  The video is below along with new favourite Bellewoods that I found from the same afternoon performance (see them all at The Humble Empire YouTube Channel)!

~

~
There you have some Canucks for your Canada Day. Please enjoy!
~Smansmith