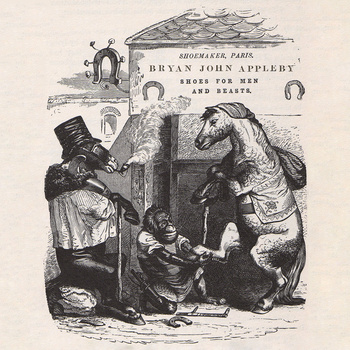 Discovered this little gem of an EP from the good folks over at Natural Beardy (thx NB!  See their post here) and thought I would share it with you as well.   So after listening over with the bearded ones, I immediately picked up the 2009 6-track EP 'Shoes for Men and Beasts' via their Bandcamp page and it has been playing all weekend at Slowcoustic HQ.  There also looks to be a new album that should be surfacing very soon (complete with sample track for streaming/purchase) via a recent successful Kickstarter campaign.
The song Cliffs Along the Sea track is a beautiful acoustic track that actually makes for a great live take…in a boat…or something…
~~

If you like the above track, you would definitely enjoy the tracks "Pride of Man", "The Silent Shepherd" and "The Rider, the Horse, the Land" from the EP as well.  So what are you waiting for?
~Smansmith