Banner image above taken from Radical Face Photos (visit)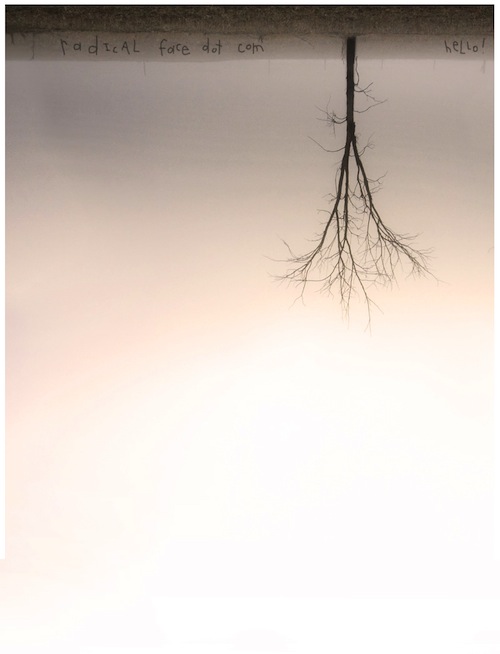 Thanks to my co-horts over at Knox Road, I have had the pleasure of listening to the new 3 track EP "The Bastards: Volume One" from Radical Face! (see their post here)
The new (Free) digital EP is almost a teaser to the full length being released on October 4th and if this is an actual hint at what is upcoming, this should be a fantastic album.  Radical Face has been around for a while consistently putting out music, but keeping a bit of a low profile…or maybe people don't appreciate a good thing…either/or.   Anyway, the three tracker is a very easy listen which might be half the battle to get Radical Face (or Ben Cooper as he might be known to family and friends) in the ears of more listeners.  I seem like I am harping on this, but someone like RF deserves a larger audience and I think these new tracks are going to work in his favour.  The songs are moody, piano laden and instantly catchy…in a good way.  A perfect example of this is the use of hand-claps that tend to follow many Radical Face albums…it can be something I absolutely hate when bands inject this clapping to music in order to try to show energy in songs.  But when Cooper does it in 'We're on Our Way', it fits and works and you feel like joining in (which is the point I presume).   This EP is reminiscent of his 'Ghost' album from a few years back – an example is a song like one of my favourites "Winter is Coming" (a must listen for those of you who have read this far) – so if this EP gives you the yearning for more, definitely check out the album.
Overall, 'The Bastards: Volume One' does the two things it is supposed to:
1) provide good music
2) leave you wanting Volume Two.
Find out more on Radical Face: Website | Facebook | Soundcloud
~Smansmith