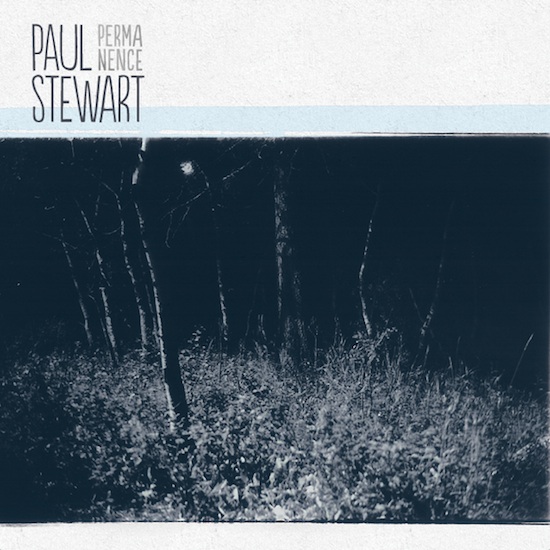 Found this EP just the other day due to an invite to a local house show here in Calgary.  Wow, am I glad that I got that invite.
So the artist is Paul Stewart and to be honest, I have only been listening to this EP for about 4 days now…but it has been a glorious 4 days.  The 5 songs are available as a "name your price" download over on his Bandcamp page and I immediately dropped my $5 for it after about 48 seconds of total preview split between all 5 tracks.  Why do I note this?  I am noting this as I almost can't put forward one song as the lead track or single from it – they are all frickin' great.  He describes his sound as "Defeatist Folk" or as many readers of this blog might call it, "Sad Bastard Folk".  The songs might be a bit down on their luck but at the same time bring such rich beauty and comfort that I almost miss that fact.
I am selecting 2 tracks to embed below and they are the opening and closing tracks: "Glass Skull" opens the EP with gentle sepia toned echoes of lost summers…you almost picture the song playing over silent video footage of a summer camp in the 50s…it sounds like it floats due to what could be a slide guitar/pedal steel in the background, then the piano hits for the last few moments – stunning.

~~
Next is the closing track "Crowd Cocoon" which comes in a bit more ominous but with many of the same elements of piano, acoustics, reverb…but used in a more late night solitary drinking binge sort of way.  As many sad bastards know, this can be some of the most stunning and wrecking moments…the same can be said about the song.  It kills me each time I hear it.

~~
As I mentioned, all tracks are worthy, so if you like the above 2 tracks then there are 3 more just waiting for you and they are just as good.  Highly recommended.
Calgary Concert Alert: Any Calgarians can find Paul Steward at 'The White House' next weekend – January 21st with Alex Wesley Cardinal on their Winter Tour.  See the Facebook event for more details.
Find Paul Stewart: Bandcamp | Facebook
~Smansmith