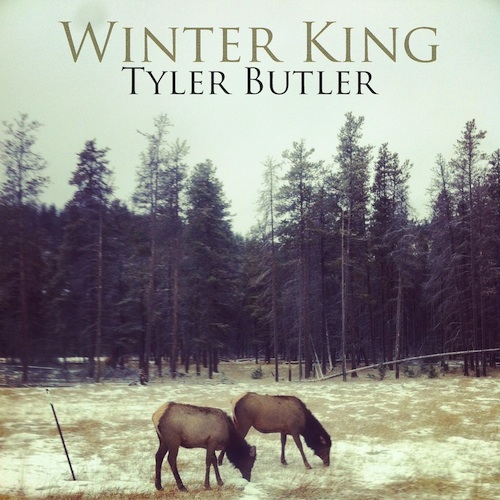 Tyler Butler joins the crew over at our label Yer Bird Records and re-releases 'Winter King' on March 20th, 2012!
If you are reading Slowcoustic on a regular basis, you already know of Mr. Butler from Edmonton and we are very excited to bring one of our favourite albums of last year home to us over at Yer Bird Records.  We are re-releasing it with a couple of 'bonus tracks' as well!  The bonus tracks are a newly recorded version of "Feral Horse" from his previous EP Feral Horse plus the previously unheard title track 'Winter King'.  All in all we couldn't be happier here at Slowcoustic/Yer Bird Records with having Tyler on board as this album is simply amazing.  See a quick teaser trailer below plus the track listing.
Tyler Butler :: Winter King (March 20, 2012) from Yer Bird Records on Vimeo.
1) Barghest*
2) Morana*
3) Child-Ghost*
4) House Painter*
5) Waxwing
6) Kingfisher
7) Plover
8) Sparrow
9) Feral Horse (Winter King Version)
10) Winter King (previously un-released)
(*Re-Mastered for the 2012 release)
You also might want to check out a new video for Plover recorded in conjunction with this re-release over on the new Winter King website.  We will be uploading a video performance of all 8 of the original tracks on this site over the next few weeks!  For now also enjoy the newly remastered 'Morana' below.
Tyler Bulter: "Morana" by Yer Bird Records
~Smansmith