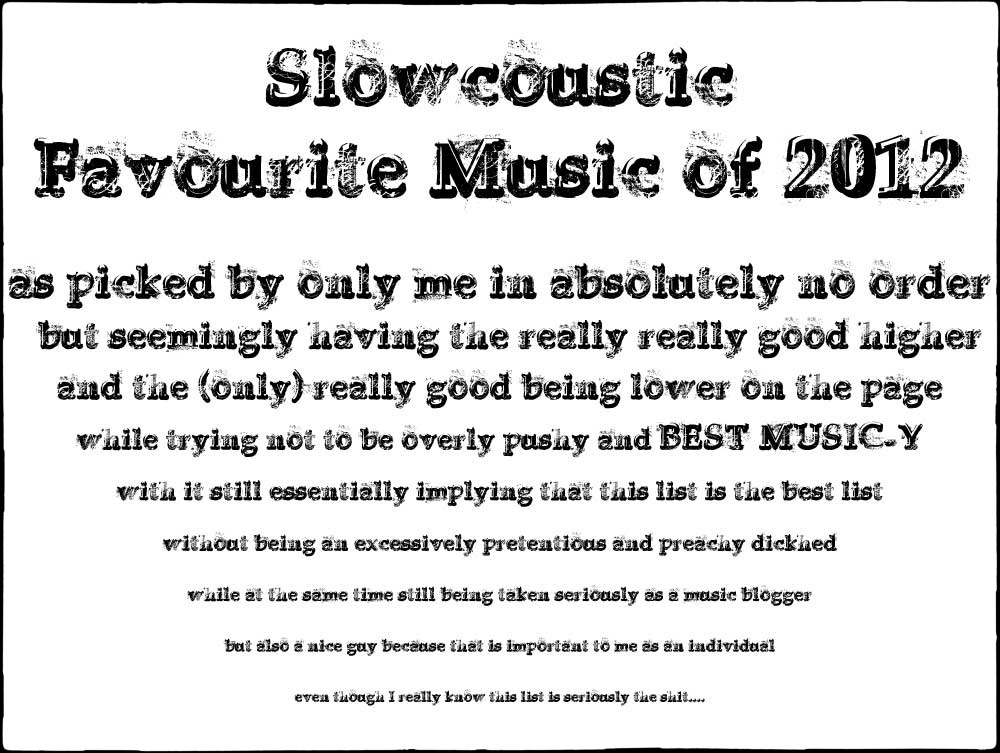 ~
~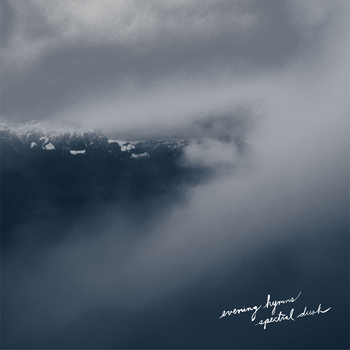 ~
~
~
~
~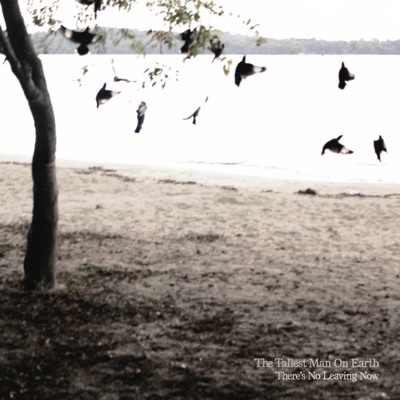 ~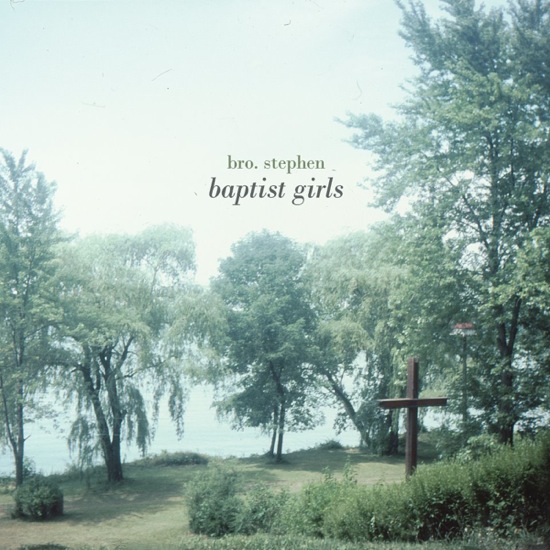 ~
~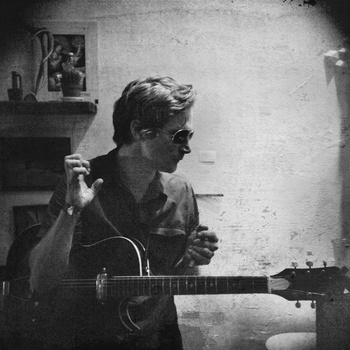 ~
~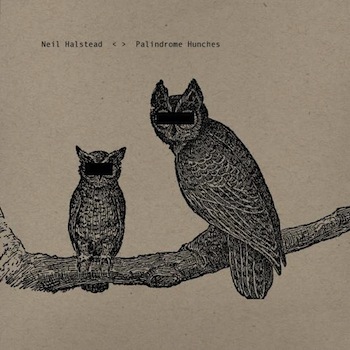 ~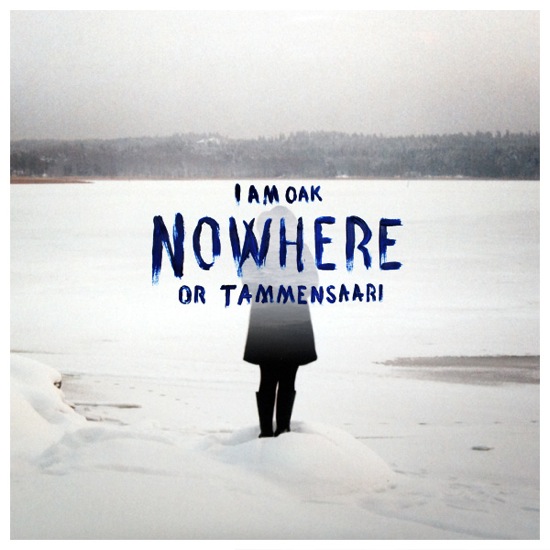 ~
~
~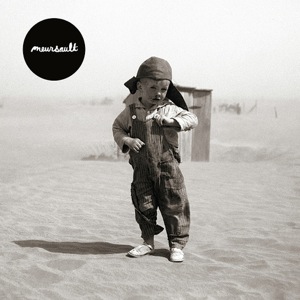 ~
~
~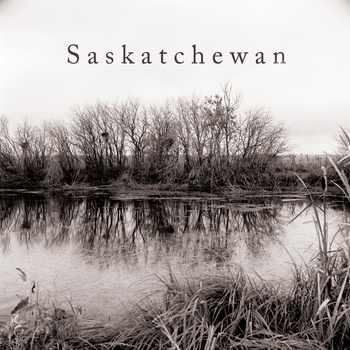 ~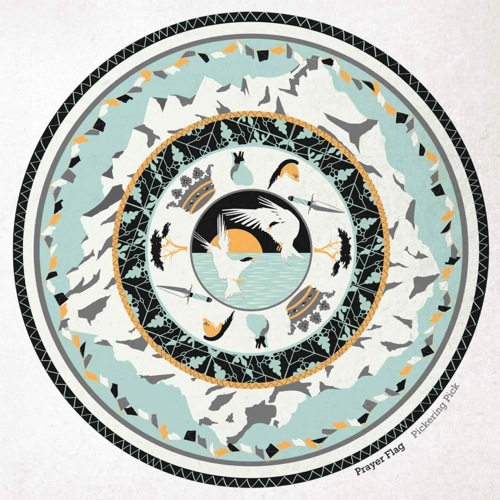 ~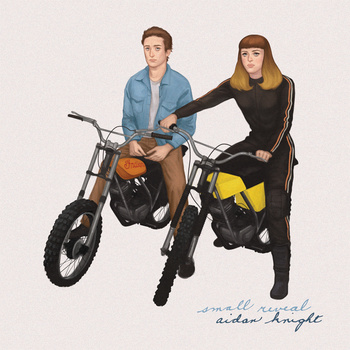 ~
~
This is 24 albums and to make it an even 25 and to take an easy way out, I give you the 25th spot.  This spot is reserved for albums that can be interchanged into the list at any point due to their worthy-ness:
Will Johnson – Scorpion
Sharon Van Etten – Tramp
Damien Jurado – Maraqopa
Reuben Bullock – Man Made Lakes
The Sumner Brothers – I'll Be There Tomorrow
Will Stratton – Post-Empire
~
EDIT
I asked twitter and they said "yes" to my question of including an album that I don't technically own (wink, wink) but that was released only on another continent in 2012.  The album (so far) doesn't even have a release date in Canada/North America I think…so it would be a 2013 release IN Canada, but….whatever!  So then an album released fairly late in 2012 that I would have included near the top of the list above is…
~~~
I think it is a pretty good list.  I will want to change it in approximately 14 minutes (although only slightly).  I also 100% recommend all these albums and think you should give a few spins to hear what I am hearing in them.
~Smansmith