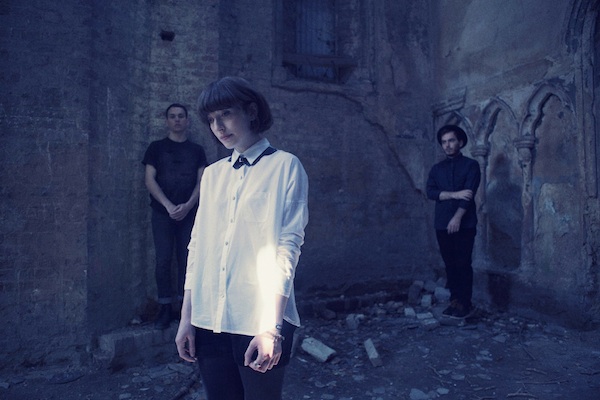 I mentioned the other day on Twitter that I kind of slept on this whole Daughter thing. I am still not really up to speed but I have heard a few tracks that I really like. With Slowcoustic almost an all boys club for folk and folk related music I thought we needed to push up through that glass ceiling and get some of the fairer sex (even if "Daughter" are technically 1/3 fairer sex).
I first really listened to Daughter with a recent BBC session where the lovely vocals of Elena Tonra mashing and covering Bon Iver's "Perth" and Hot Chip's "Ready For The Floor". Saw this the other day over on new Blogroller Songsfortheday – love me some like minded bloggers.


Then I took a bit of a closer look on this London trio (have they always been a trio?) and found another video from their YouTube channel from the upcoming album (in Canada at least, it may already be out in the UK) called Smother and it is gorgeous. The below promotional stream is from when the song was a 7″ single last year but it also appears on the new album If You Leave as well.
So I even went further. Yes, it is true my minions, further. A nice little stream from their previous The Wild Youth EP called Medicine. Once looking at the number of plays these guys get on their Soundcloud page, they must be pretty popular and that also makes me wonder why I haven't listened prior. I think I had heard of them but assumed they were your run of the mill indie band like every other band there ever was these days. Being a music blogger I end up being an asshole like that and honestly I have to be. I think. But I digress, the song is below.
There you have it, I am going to go and sob quietly in the corner while staring blankly off into the distance (the assumed position one takes while listening to most Daughter tracks) while at the same time enjoying it.
Visit Daughter: Website | Facebook | Twitter | SoundCloud
~Sandy
p.s. I believe they were originally called "ohDaughter", but I don't know anything about that right now.