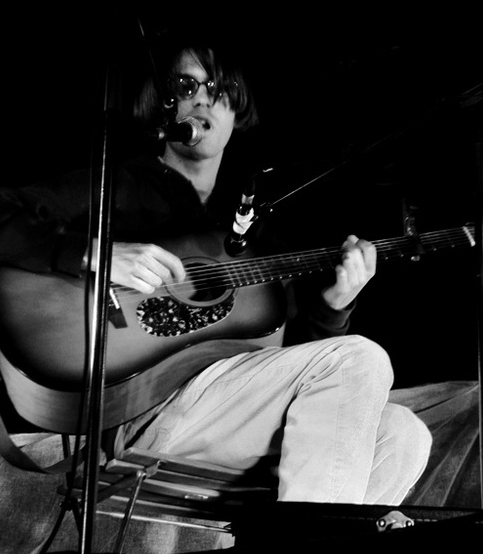 So the name doesn't roll of the tongue (or maybe it does), but Elephant Micah has been around for a few years supplying masterful CDRs full of down tempo fuzz-folk.  So I am making up genres now, but if you have heard Joe O'Connell's recording you know what I mean.
Elephant Micah has 9 albums and 5 EPs that have been released in the last 7 years, according to his Wikipedia page at least – that looks surprisingly accurate.  Well I don't know about you but that is one impressive amount of music for one person to actually release!  This of course is excluding his newest CDR release "Exiled Magicians" on Luddite Rural Recording Cooperative where you can also purchase a few of his other CD and CDR releases.
While I admit that EM can get a little experimental at times, he can simply tear it all down and knock you over with an astounding folk, singer-songwriter performance.  This guy kills me that he is not more well known, I mean he is well respected in certain indie circles (mine included) and he has a talent that is more than the fringe circuit can contain.  Oh well, maybe be saying you should listen to him may help, who knows – it is not like there is a shortage of his material to catch the ear of even a stray blogger…
I have many favourites from Elephant Micah, of which many can be downloaded here from his site.  If you get a chance, please consider purchasing the new CD as it is better than 95% of anything out there, trust me.  Find the track "Imperial Blues" from 2008's "Exiled Magicians" CDR along with the classic "The Environmentalist" from 2004's "Elephant Micah and the Loud Guitars" CDR
Please…enjoy.
~Smansmith
**UPDATE – You can purchase a copy of the "pre-release" CDR at Third Uncle Records and keep checking back for the official release CD with updated artwork!