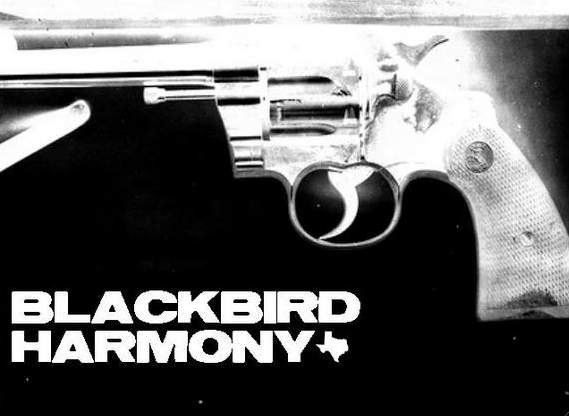 Well this is a bit of a treat this week on Slowcoustic – the interview post!  I was lucky enough to get some questions in with John Statz below and now I actually have a follow up to my Blackbird Harmony post (and sister post here) with, you guessed it – some interview questions!  Even Birdsong has been kind enough to offer some insight to my rather quaint questions.
Since the post, you might have seen some additional follow up on some of our great blog counterparts Here and Here.  Word is getting out, so I feel this post is needed – great music, great guy and nice little interview below.
1) Why Blackbird Harmony? Does it represent anything or did it just sound like the music?
Rather use just my name, I felt it was important to recognize the contributions of the other musicians on the records. Blackbird Harmony was a way to incorporate my family name while acknowledging the others involved.
2) The state of the "Record Business" these days, easier to get started, but harder to get noticed?
The internet has certainly made it a lot easier for bands to get started and get their material out there, but in the process I think it has made listeners more apprehensive. Folks seem to enter into new musical relationships with their eyes shut. Of course, the internet has also limited the avenues in which a musician can earn a living. I personally am not bothered by folks downloading my records online or burning copies for their friends. A listener is a listener. At the same time, I appreciate that my label has to make money in order to keep releasing music. At the end of the day, a good song will prevail. Fortunately, the state of the music business has no bearing on that.
3) Who influences you in your music?
My reading time was split between my divorce papers, Breece D'J Pancake and Larry Brown when I wrote the last record. I was listening to a lot of George Jones, Dolly Parton and Porter Wagoner, Tammy Wynette, Faron Young, Doc Watson and Ralph Stanley. At the other end of the spectrum, I've always been a big Samhain/Danzig fan. My wife has been a big influence on the stuff I'm writing now.
4) Biggest milestone in your career as an artist?
Not really a milestone, but I was glad to get another chance to work with my friends from EHS (1100 Springs) and grateful to Mara for taking time away from the new Bosque Brown record to sing a few tunes with me. What I am most appreciative of, however, is that Morgan King from Yer Bird Records took the time to pull my demos out of a huge stack of submissions and give them a listen. If it weren't for Morgan, I'd have a freezer full of deer meat instead of all these new songs.
5) What is the next thing on tap? New album?
There are a few new band members – Aryn Dalton on drums and Jim Case on pedal steel. They are great musicians and available for shows, which is always a big plus. I've got about half a record written (shooting for a Fall 2009 release), a few of the songs we've been playing live, and I've also been toying with a third novel but that is always a slow process.
6) Reagan or Clinton?
Music and politics, for me, have always been like oil and water. I'm not interested in what musicians have to say about really anything other than music. Nor do I generally make a habit of soliciting medical advice from auto mechanics. But if you're fishing, I'll bite. I'd have to reluctantly say Clinton. I'm not a huge fan of the ironically named NAFTA, but he sure seemed to put us in a better position economically than the current administration. I tend to be conflicted when it comes down to political parties. I was born and raised in Texas. I'm an avid gun enthusiast. I like to hunt and fish. I'm opposed to underaged girls and boys playing adult games without adult consequences. I don't consider everyone who disagrees with me politically a racist and yet I give a damn about the environment and the financial future of the middle class. Call me crazy.
Just as we all know that this is a musis blog, let's throw you all another great demo that is listed from Blackbird Harmony's "Hardwood Exits" album, but doesn't actually appear on the release!  The track is Lionel Ritchie's 1984's classic ballad "Hello" – only preformed folk noir!!
Be sure to pick up a copy of Evan's work over on Yerbird – better yet, join their Aviary and with that get all 3 Blackbird Harmony releases "Angels With Outstretched Hands", "Hardwood Exits" and "Hardwood Exits Demos".
~Smansmith