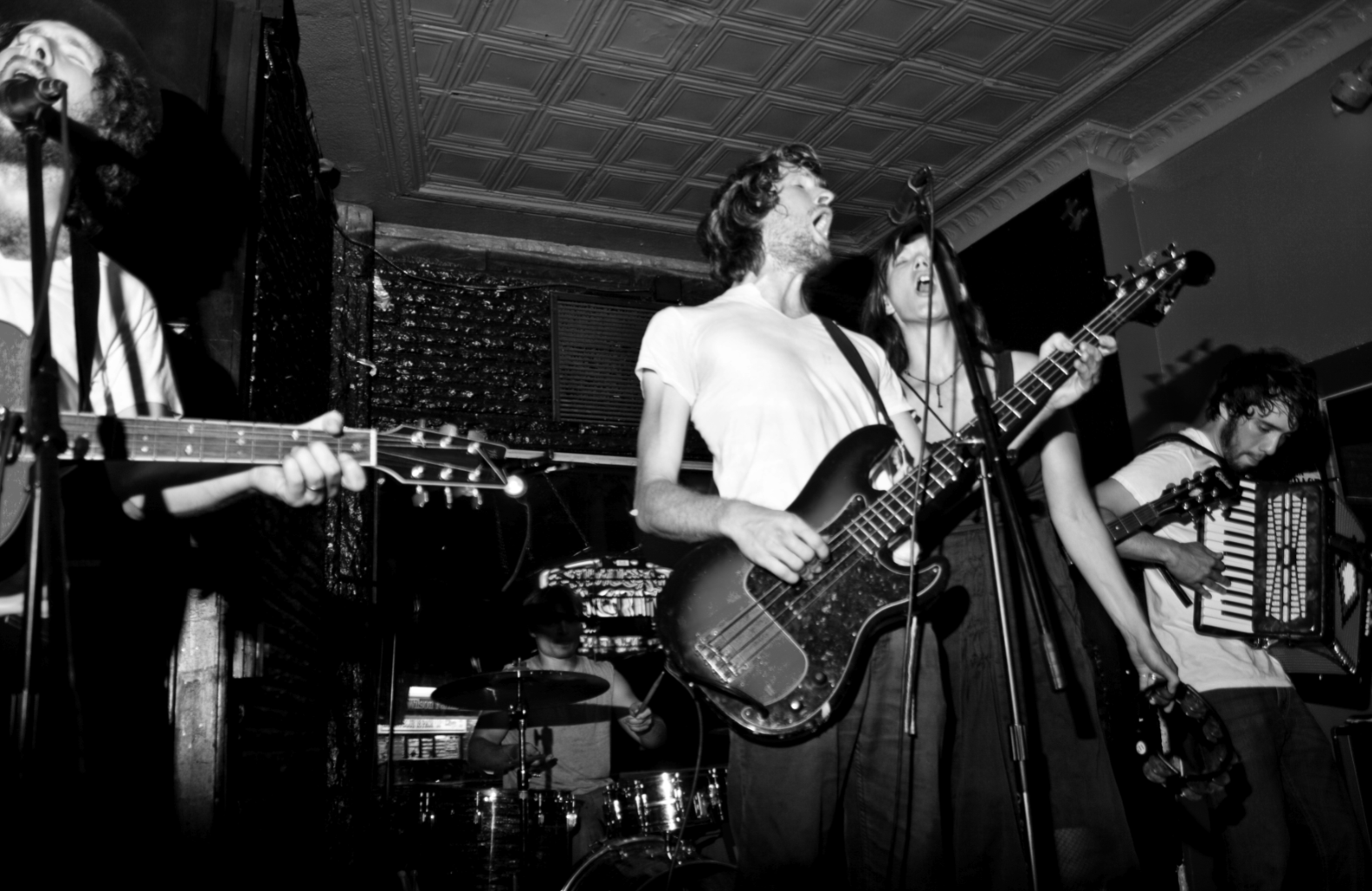 Auld Lang Syne can be a bit of a raucous band for the Slowcoustic regulars, but sometimes some of the best toned down music comes from more up tempo artists, simply at 3/4 speed.  If you think of the classic Auld Lang Syne (the New Year's eve song after which they are named), they would actually be that song's down on it's luck step brother who kept to the whiskey instead of the champagne toasts at midnight – if I had to say.
This is the case of the great live performers Auld Lang Syne, of which I did start to pass over as I read the below statement.
"The band quickly drew attention due to their romping, spirited live shows, moving the audience to dance, clap, stomp, and sing along"
Not a bad description, as it says that this band has a great live show, but I then obviously thought to myself, "Hey, this ain't gonna be no Slowcoustic".   Sometimes you just have to listen, and this is the case for me and Auld Lang Syne.  Signed to Viper Bite Records, this group of songwriters (yes, they all share the duties) do bring that live energy to their shows, but in the recordings you can see the quality of the music is still there.  You don't have to rely on them being one of those "live" bands that don't stand up to headphones.
I thought the next line in the write up on the Viper Records site brought me back on board to the band as well.
"At the core of their sound is the classic "guitar, bass, and drums" setup, but often filled out with pedal steel, banjo, accordion, harmonica, tambourine, sleigh bells and piano"
I am always willing to listen when banjo, harmonica, pedal steel are mentioned!  You might have noticed I have had a bit of an Americana vibe lately, and Auld Lang Syne fit the bill for what I am going for.  I especially like the vocals due to the band's baritone of Timothy Dick pouring over the melancholy landscape of this southern sounding Americana.
The tracks I have for you today are from the recently released 7″ for "Where My Fortune Lies" and is both the A & B sides of this limited vinyl release (only 500 copies!).  Definitely worth a trip to the Viper Store and make sure you pick up a copy before they are all out!
~Smansmith