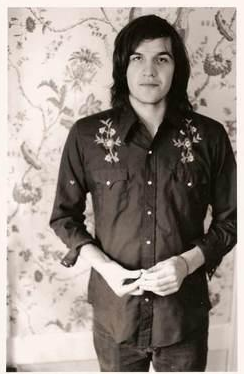 So I get a recommendation – I get a lot of recommendations – but this one was from someone that I trust and someone not looking to "sell" me on anything.   I take the recommendation, I listen.  I listen some more, and I like.  I like a lot.  I am a firm believer that music can affect you more at specific times and I think I really needed something that had a bit of grit, some twang and made me think of being more than just an internet cowboy.  Nathan Xander is just what I needed.
So I don't know too much about Nathan (other than he hung out next to my friend at the Joshua Tree, which is why I now know of him).  I know that his album "Swiftly, Surely" of which I have become enamored with shows flecks of a young Bob Dylan alongside the modern day Alt Country of a Ryan Adams (if not just from the cracking of his voice in "Almost Never Home").  If you are looking for a candidate to join the forces of today's Indie-Americana heroes, Nathan Xander should be on your radar, hell he should be in your ears!
Well you get the drift, the 7 tracks on "Swiftly, Surely" are all keepers, with the two below being stand outs for me.  The track "Lighthouse" is six and a half minutes of down-tempo indie rock (a la Songs: Ohia era Jason Molina) with "Almost Never Home" being a bit more straight forward Americana.  Both tracks emphasize probably his strongest trait; his drawl of a voice.  While his delivery may not unique, it is one that you just might need to hear because it could be just what you need at this moment as well.
If you can, swing by a show if you have the time:
Visit Nathan Xander on his website here for a few more tracks or even try his MySpace page.
Pick up a copy of the album on iTunes, InSound and CD Baby.
~Smansmith