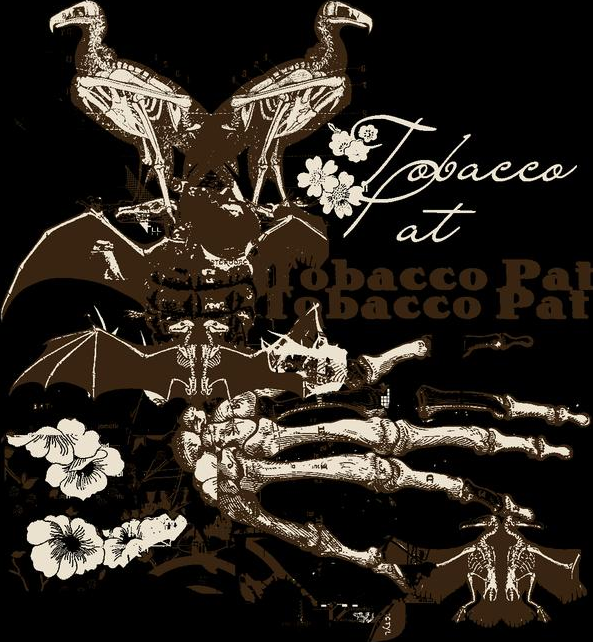 Tobacco Pat is the subject of this episode of "If You Haven't Heard" and once again, you need to hear – but I guess that is the point of the series.  Well now that we are on subject, I was recently introduced to Tobacco Pat (and have previously mentioned him HERE) and now I hope to introduce you to Tobacco Pat, if you haven't heard already.
Tobacco Pat, or Logan Farmer, is a Floridian with a sound that speaks from the belly of the South, just maybe not the south of Florida.  Not ever being in Southern Florida, I can't say for sure, but the dark, foreboding Americana coming from Farmer is both gothic and gorgeous but doesn't conjure up images of azure ocean and palm trees.
He has a couple of EPs – "The War" and "The Plague" out currently with a full length – "Everything Will Be Oklahoma" on the way.  So far his EP series follows different ways that this very world may end, in 5 storied tracks at a time.  While "The War" is a little more of a fuller sound and "The Plague" a bit more lo-fi, they both find themselves in common territory – downtempo goodness.  I am often biased, I lean towards the troubadour and I never cover artists/bands I don't like – so this should be no surprise – If you haven't heard Tobacco Pat, you must.  Head over to the YerBird Aviary of which he is a new resident or his MySpace Page for more info and downloads.  He has lots of additional tracks on his MySpace player including samples from the upcoming album that will be released in September on Feels Like Home Records!
You can also visit my duplicate post over on You Crazy Dreamers that will have a couple other songs for listening and downloading.
~Smansmith