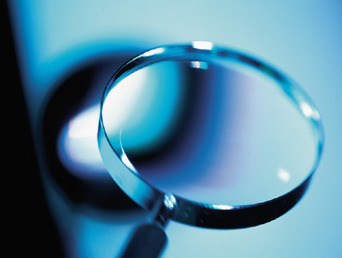 Sorry for the no post yesterday, just lost a bit of love for the blog for a day, what can I tell ya?  Well there might be a day or two that gets missed this long weekend as well due to an "over-nighter" with the Mrs. for a couple of nights HERE.  It pays to know people.
Thought I would simply keep you all up to date with some thoughts and few things I have been listening to lately.
First off, things I know:
~ The new Manchester Orchestra album "Mean Everything To Nothing" is okay.  Okay, as I think I always want Andy Hull as a band to be more like Andy Hull as his Right Away Great Captain persona.  A touch too much indie rock for me, but still a good listen despite the serious guitar fretwork on some tracks.  Take a quick listen here.
~ The Eulogies released their "Here Anonymous" album this week, great indie pop/rock and definitely going to be a great patio soundtrack this summer.  Not unlike my first point above, the new album is a touch more uptempo for the truly Slowcoustic crowd, but to remedy this they featured album tracks in a stripped down version in their "Homespun Sessions" – highly recommended.  Check out some of those "Homespun Sessions" here, here and here.  You can hear more over on My Old Kentucky Blog as well if you should so choose (please choose to do so).
~ Some more top EPs so far are both from the Yer Bird Aviary (I know, I keep pushing it, but come on people…) – Tobacco Pat's 2007 EP "The War" and the 2009 EP from Basket of Figs "Oh Eye, Oh Night" – both are kick ass.  Check out a track from Tobacco Pat below and visit the good folks at Herohill for a post on the new BoF.
"Hallelujah" – Tobacco Pat from 2007's "The War" EP
Secondly (besides bands listed above, Joe Purdy & Sarah Winchester) -things I am listening to:
A couple of pretty decent free EPs from Last.fm.
Fort King:  A more traditional quiet singer songwriter collection I discovered by one of my good friends at the German blog "Velourcarpetsforlovers".  I don't know why the Germans just get it, but they do.  The two songs below are from "Balsamic Moon" that you can find for download here.
"To The Moon" – Fort King
"House Finch" – Fort King
James Moore Music:  Similar to the above in the quiet singer songwriter arena, but more 60's era Americana influenced.  Some pretty powerful stuff, and very much worth a spin if you have the time, so make some time.  Find the self released tracks here.
"Crows" – James Moore Music
"I Know It Was Hard For You" – James Moore Music
That is all I got right now, hopefully I can power up my old laptop in order to be able to blog via the Rocky Mountains this weekend…wish me luck!
~Smansmith