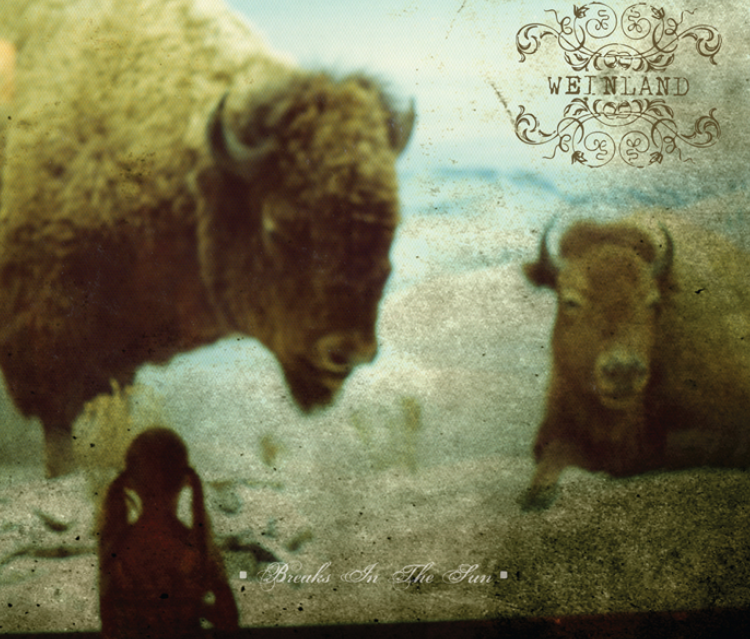 So I first mentioned the new Weinland album here and indicated it was one of the albums to look forward to.  Now that it has been released as of last week, I can say, it is well worth it.
The album has been spinning for almost 2 months around here and it is a great collection of melancholy indie rock.  I know I get caught up in overly mellow music, but Weinland and crew bring you the molasses laden tracks but you never feel weighted down by them, there is always something uplifting at the same time.  This is very evident in the first real track that proved to me that their previous album was not a fluke: "Sunken Eyes" (available on my previous post linked above).  It is a perfect example of beauty, heartache with perfect use of piano, acoustic guitar and lingering strings floating through the background.  The album has all that and still makes you feel okay – you can listen to it late at night with a fifth of your finest (Sunken Eyes) and still wake up and start the day with it (People Like You).  Kudos to these Portlandians (Portlandites, Portlanders?):  John Adam Weinland Shearer, Aaron "Rantz" Pomerantz, Rory Brown, Ian Lyles, Paul Christensen – for giving this music junkie another reason to love the West Coast.
You can visit the previous post for a bit more info, but take a listen to a couple more tracks below and visit the Badman Records page for a copy of "Breaks In The Sun" or even "La Lamentor" which also comes recommended from yours truly.
Weinland
"People Like You" (mp3)
"The Letters II" (mp3)
from "Breaks In The Sun"
(Badman Recording Co)
More On This Album
~Smansmith