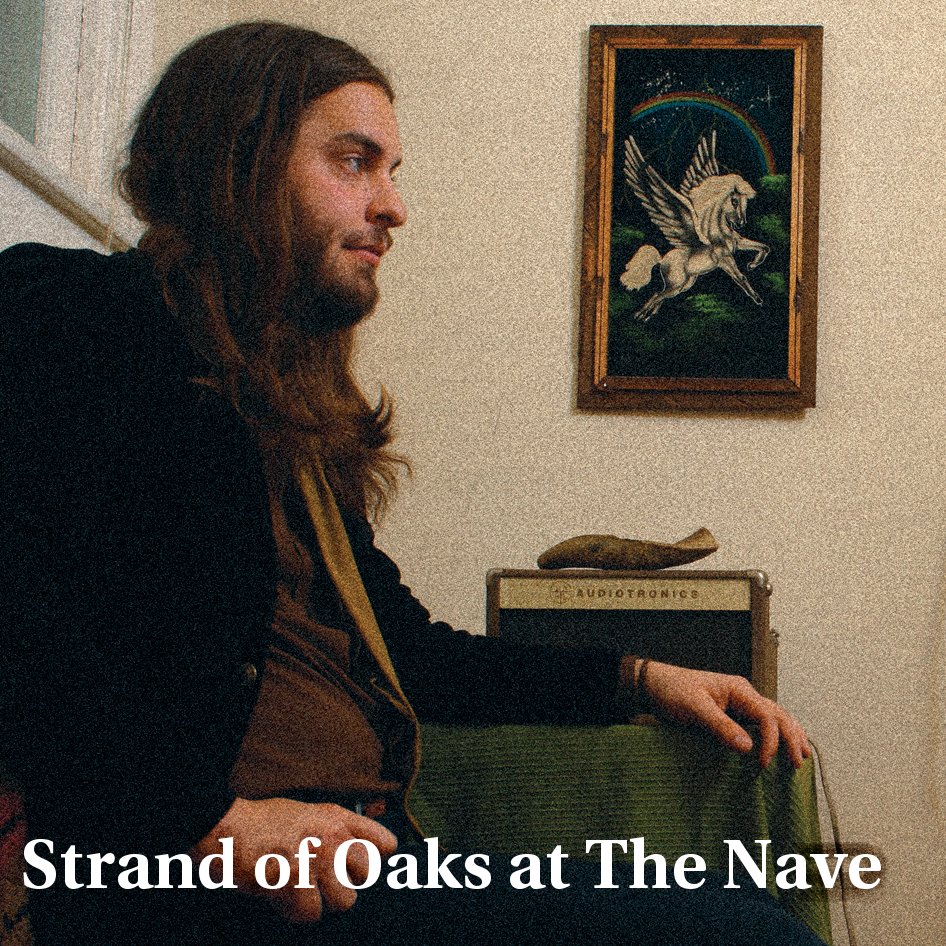 Another live session from Strand of Oaks has hit the interwebs, and we all know this is a good thing.  I have been a fan of SoO (or Tim Showalter) for some time (see previous interview and Live at the Nave 2008 HERE).
When Tim let me know his February session is now available over on Archive.org (his second at The Nave), I was so excited that it is making it to the blog almost instantly.  Not to give it all away before you listen, but as expected you will be listening to some of the best singer songwriter stuff from one of the most underrated artists out there today.  This is the kind of music that when heard live, you lean in to immerse in it, to feel a part of it.  You might also lean in as it tends to be so intimate that you want to make sure you get all of it, to experience and soak it all in.  This is the good stuff.  Showalter and crew (Best man at his wedding and Lewis & Clarke favourite Lou Rogai played alongside for this show) put another great live recording that it surprises that at times it isn't in a studio.  No matter what you say, the sirens during "New Paris" seem almost planned – it just works.
The two tracks included from the recording (download the entire performance HERE) are "New Paris" and "Do You Like To Read" and both are stellar examples of this Slowcoustic favourite.  They both showcase the honest, raw at times music created by this school teacher (!!) and I only thank him and hope for more to come.
"New Paris (Live at The Nave)"
"Do You Like To Read (Live at The Nave)"
Both tracks are from his "Leave Ruin" album, which can be purchased at La-Soc, iTunes and eMusic.
Visit Strand of Oaks on his La Société Expéditionnaire label page or on MySpace.
~Smansmith