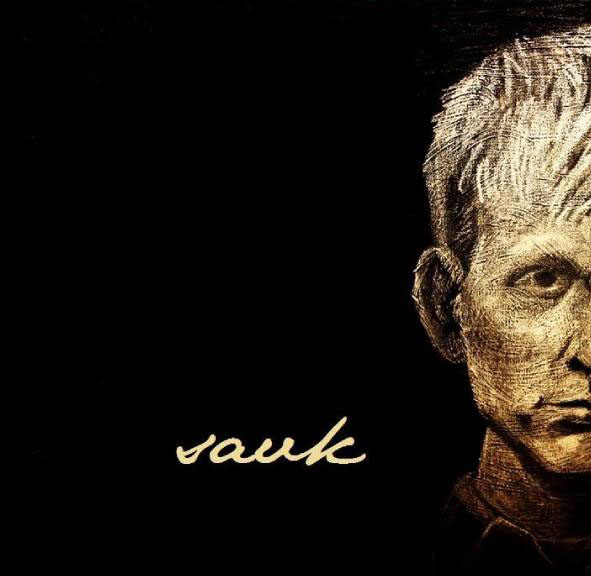 Stephen van Kampen released a new album this past March – as a fairly new Calgarian, I missed it.  I am dumb.
So this is less a "review" as it is just a heads up on an album that shows a lot of promise.  I say that because I have only been listening for a short while (remember, I am dumb?) but there is a bit for everyone who might frequent this blog.  You have some slow burners, lots of banjo and then some not so slow numbers to keep it interesting.  Remember, you may remember him from Beija Flor who have recently gone their separate ways, but go in fresh and don't think of this as a "solo project of a band member" as much as it is simply Van Kampen's new album.
The below 2 videos are good examples of what to expect from Sark's album- the first being found from the good folks at Calgary Is Awesome and taken from the "Shot At The Dark" series.  It is kinda like Calgary's version of Black Cab Sessions/La Blogotheque/other indie video hub and is great snippet into the workings of Van Kampen – it might be a bit hard to hear due to the street noise, but lean in as it will reward with banjo goodness.
SHOT AT THE DARK – Stephen Van Kampen from Shot at The Dark on Vimeo.
~~~
This next video is for the track "The Red Eye" from his self titled album (I think kinda like the "lead off single" if there was one) and brings in a bit of "art-folk" if that is even a genre.  Again, good flexing of the banjo chops.
~~~
Upcoming shows in the Calgary area:
1 Jul 2010 / Aratta Opera Centre (part of Sled Island Festival!!)
8 Jul 2010 / Hillhurst Sunnyside Community Association
14 Aug 2010 / CJSW Summer Concert Series
There are some links below to visit or purchase.  If you are local and wanted to keep it local, you can always purchase (and stream 2 tracks) over at Kerf Music HERE.
~Smansmith