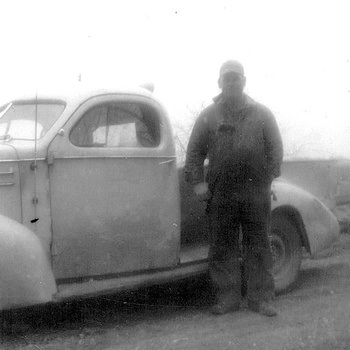 Matt Kinder and his recording persona 'The Parade Schedule' recently started a Bandcamp page with a release of some extra tracks, demos, compilation tracks called Struggles in Dinosaur, Wyoming (rarities and what not).  I have been a fan of TPS since the fantastic album Seeds to be Planted, Trees to be Cut (see a feature we did here) so this was a great surprise to find this 'new' material over the weekend.
When previously featured, TPS was based out of Louisville and there has been a relocation to Seattle for Kinder.  I am not sure if this was for personal or professional reasons, but we are waiting to see what sort of masterpiece the coastal city brings out in him.  This stop gap release of 15 tracks will hold me over for now as I look forward to his next official release.
The 'Struggles in Dinosaur, Wyoming…' release finds Kinder's almost baritone delivery and quiet acoustics being the feature – the songs are a bit rough at times, but always show stunning beauty waiting within (well, the ones that aren't out right stunning in the first place).  I can go on about how I find myself wanting to sing along (good songs always make me want to join in like I know what I'm doing…).  Let's listen to a couple of the tracks that really stand out:

~

~
Find and stream the rest of the tracks on the brand new Bandcamp page for The Parade Schedule HERE.  Friend him up on Facebook Here and if any of you Seattle types have the chance, check him out and say hi from me.
~Smansmith