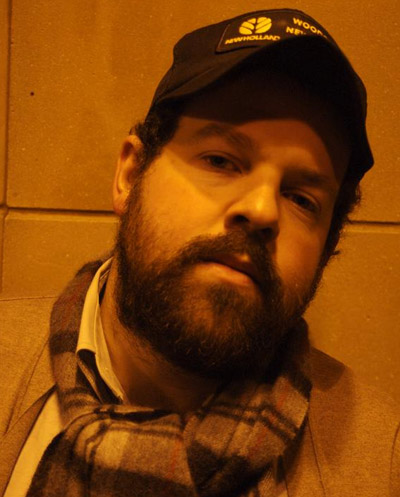 Just posting some tracks from the archives at the Two Times Collective because, well, I am looking forward to anything new from Donovan Woods.  His Widowmaker (EP, I think) looks to be delayed which is quite tragic because I think it will be truly amazing.  I have even previously posted a demo that Donovan provided from this upcoming album and that post was from OCTOBER 2nd, 2008!!!  So obviously there are things afoot and I hope Woods is able to make the arrangements to get the album out there.  There is a new trailer on it's imminent release featured at the bottom of this post, so lets hope it is all falling into place.
To recap, this Torontonian singer songwriter makes some of the most melodic acoustic indie-pop (I hate saying "pop", but you know what I mean) songs I have ever heard.  I have mentioned it in the past that one of my litmus tests for artists is when I start to sing their songs aloud.  I have butchered many a Donovan Woods song by doing this, so you know I like it.
Enjoy some tracks below and visit The Two Times Collective to pick up the rest (another full 12 track set)!
Donovan Woods Archives – The Yukon is Kept Mine
Bonus from the upcoming The Widowmaker – "Phone"
Bonus part II from 2007's The Hold Up – "He Drinks Gas"
Bonus part III – the video trailer for "The Widowmaker"!

Visit and purchase Donovan Woods:
~Smansmith