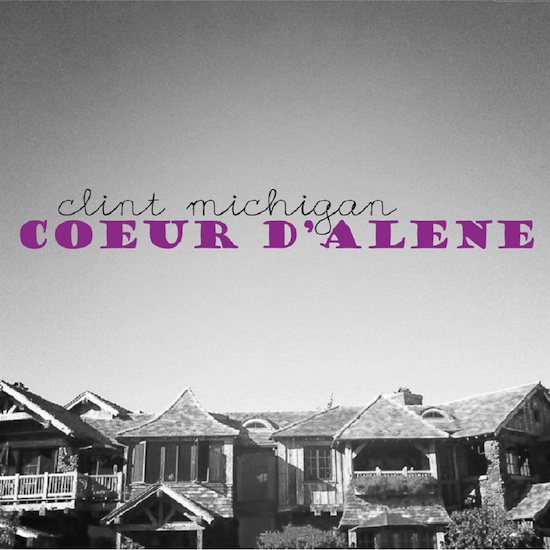 Long time no talk folks!  Sorry for being out of touch lately but I am back with a great locational song of the day from Clint Michigan.
The song is the title track from the Coeur d'Alene album that sees it's release this coming Sunday, October 14th.  Clint Michigan is essentially Clint Asay with some regular contributors (of which Amy Bezunartea sings alongside Clint on this track & a few others on the upcoming album).  The sound created here is a blend of folk and pop with Clint Michigan coming across as a provider of honest bedroom recordings (even if they have much more production value) and Coeur d'Alene is no different.  The combination of piano, strings and the vocal duo provide a warm comfort for some of the real life stories created by Asay for this album.
We had previously featured CM on the blog for his previous title track from the 2009 album Hawthorn to Hennepin which is still a beauty in itself (see here).  We also have a bit of a treat with this particular song of the day track as we have a demo, album version and a reprise being featured below…start listening:
The album also features a nice little "reprise" for the song that includes a nice banjo addition to round out the track that hits the spot for me.
You can also find a collection of traveling demos via the Clint Michigan Bandcamp page and low and behold we have a solo/lo-fi version of the track from the My Traveling Mind release.
You can find out more about Clint Michigan on the Facebook page, Bandcamp page and the band website.
~Smansmith
p.s.  Coeur d'Alene is a place.  I purchased a tank of gas there once.  True story.