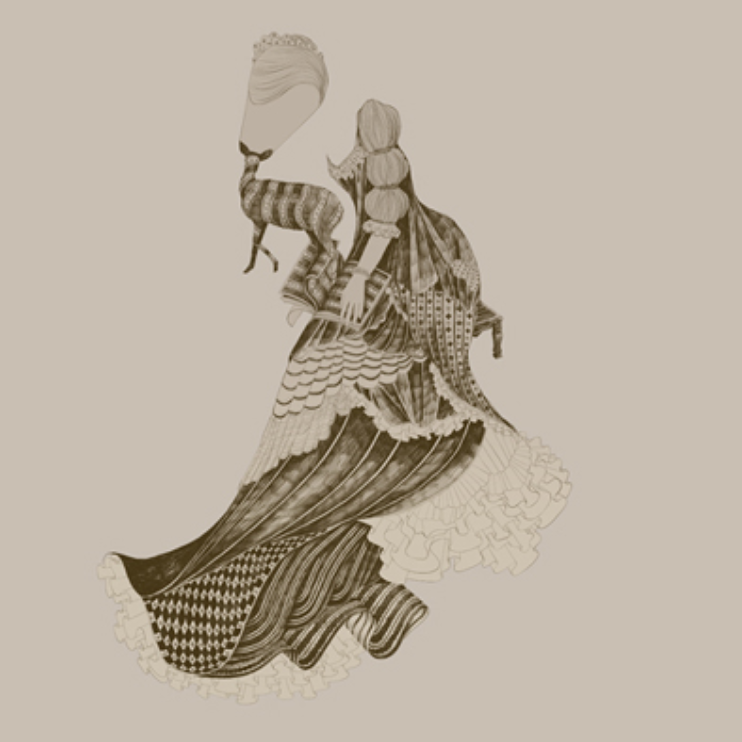 So I am finally posting on Lotte Kestner's China Mountain, another great album this year which came out of nowhere (for me at least – and it has been out for months already).  If you are a member of the Last.fm group Slow-coustic, you are more than aware of this incredible singer-songwriter Anna-Lynne Williams as I have been pushing her on all that I possibly can!
Well, actually you may know her from Trespassers William where she has been bringing in her soft, breathy vocals to work on a regular basis.  While I think she does a stellar job with TW, she really excels on this release and comes into her own.  While it doesn't stray too far from what we are used to hearing from her previous work,  this is more of a personal/intimate album in my opinion.  Whether it is the story of her recording it in her bedroom over the course of almost a year or if it is the subtle use, just a slight bit (did I only say a touch) of electronic in the finalizing stage of the album.  I personally think the one aspect that has really grown on me is the recording of her vocals.  It is almost as if she is purposefully not singing directly into the microphone on some songs with slight use of echo and in the next song you have clear, crisp and haunting vocals – stellar.  This makes it even better for me, the aspect of lo-fi goodness wrapped up in beautiful arrangements with great recording/mastering to a final product.
While I am very comfortable in the shoegaze/indie/downtempo realm, singer songwriter Anna Lynne Williams has made me a full-on fan.  While I do tend to gush on artists I enjoy, it is warranted here, and I need you to feel the same way!  So join in on my love-fest with Lotte Kestner with a small introduction below.  The stand out tracks "Leif Erikson" and "Compasses" are below, but visit her on her MySpace or CD Baby to learn more and pick up a copy.
~Smansmith