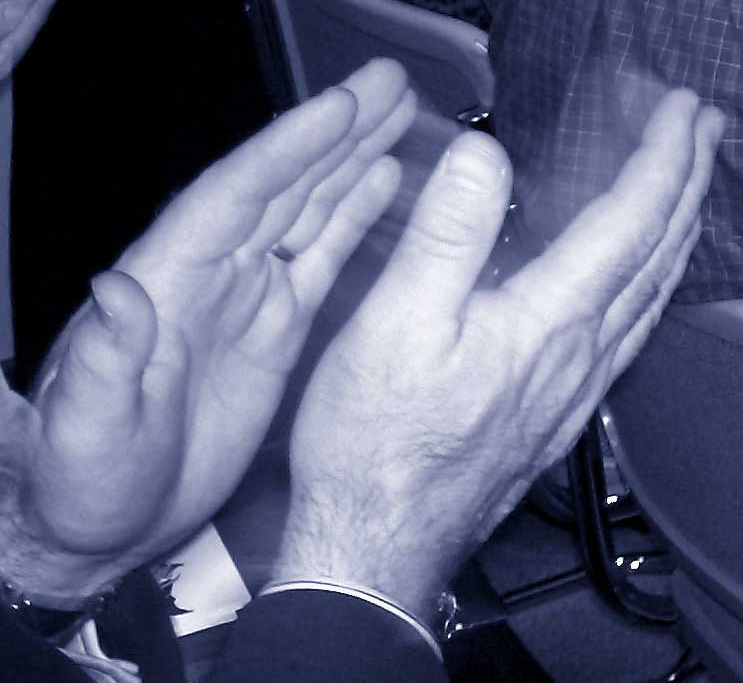 Here we are back to the "New on the 'Nets", sorry for being remiss lately, I think it has been about 2 or 3 weeks!  Tsk, Tsk.
Well this week has a lot going for it, recently picked up some more good folks for the blogroll and while this feature isn't necessarily always about what is new on my blogroll blogs, but this time it just mostly is.  I do agree that within the "blogger community" there just might be the need for a bit more emphasis on the "community" part, and this past week has shown me just that.  So I am here to say, go on, see what the below blogs are about, imho they are doing the right thing – so let's see if you agree.
~~
~~
Today I leave you with a few tracks from the vast expanse that is my inbox – surprisingly not all ridiculous music??!!  No seriously, one of the best reasons for being a blogger is to find out about music that you may have missed – and hopefully I can ensure that you don't miss out on it either.
To start off, I had to choose my song of the night the other day and obviously could not include two songs – so here is the other song by Eulogies that is also crazy great from their "Homespun Sessions".
Eulogies – "Bad Connection" (Homespun Sessions)
Also, I tend to lean toward singer songwriters (wow, really?) and always want to give as much support to someone getting out there and doing it.  It also helps when they can carry a tune and are genuine about what they are doing.  It also helps when they are very much talented and end up doing everything on their own to get their music out there: play all the music, record it, finish it, package it, release it.  So who is this young phenom…well it is "Yeti Hands" or David Jordon.  He currently has a new release called "There May Be Giants" and it is 5 tracks of indie pop melancholy that puts him in the upper ranks of the MySpace army of artists.  Swing by his MySpace page to pick up a copy of the EP or even his Self Titled debut EP.
Yeti Hands – "The Future of Pants"
Yeti Hands – "First Place Winter"
~Smansmith